Mosquito Coil Making Machine
Ace Automation manufacturing of mosquito coil making machines with latest technology and advanced design which helps to high production capacity and user friendly operations. Ace mosquito coil making machines are maintenance free in continuous operation. Our machinery meets all international standards.
Our extensive research and experience makes our products are operated with minimum maintenance and high production cycle.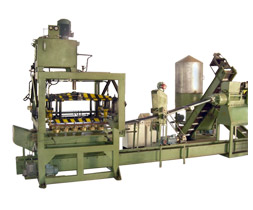 Mosquito Coil making plant comprising various units such as
Blender
Kneader
Crusher
Conveyer
Extruder
Mosquito Coil Stamping Machine
Please also see the separate information of the above components